FUSING GEOMETRY, COMMUNITY & CULTURE
CHARLIE PARKER
UNDER CONSTRUCTION
HARRIS PARK
TOWNHOUSES & RESIDENCES
Location:
CORNER OF CHARLES ST & PARKES ST, HARRIS PARK

Status:
UNDER CONSTRUCTION
Product Type:
126 APARTMENTS, WELLNESS CENTRE
Collaborators:
FJMT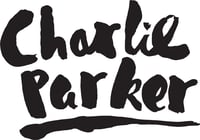 Charlie Parker falls under Coronation's Build to Rent portfolio, incorporating 126 luxury apartments anchored around a wellness centre, a landscaped open-air pool, and a fully equipped gymnasium.
Brought to life by the internationally acclaimed architects at FJMT, Charlie Parker fuses contemporary elegance with classic art deco style to deliver a mixed-use destination designed to enrich the lives of its residents and the wider community.
Named after its location at the intersection of Charles and Parkes Streets in Harris Park, Charlie Parker represents a fusion of scales, geometries, community, and culture. Back in the 1920s, the art deco era saw a similar fusion type – combining modernism with fine craftsmanship and rich materials. Charlie Parker's tower is bold and distinctive yet softened by curves – creating a contemporary, streamlined design reminiscent of early 20th century modern architecture.
The contemporary façade draws on the environmental and cultural strengths of the site. Extensive glass has been used to create a sense of light and space, while brickwork wraps around to form a 'cradle' that supports the tower. On the building's south side, the relaxed formal architecture creates a relationship with the neighbouring buildings, and the entrance is elevated off the street to invite visitors inside.
Exquisite interiors have been designed to emphasise the natural light and sense of space created by floor-to-ceiling curved glass, which wraps each apartment. Warm timber tones carried through the stylish open living spaces create a private sanctuary sheltered from the hustle and bustle below – with the curved glass leaving residents feeling as though they're floating in the sky.
As a buzzing multi-cultural neighbourhood with a friendly village atmosphere, Harris Park boasts an eclectic lifestyle scene with coveted eateries and retail destinations, all within walking distance of Parramatta CBD.