Form–A Studio and Woods Bagot partnership continues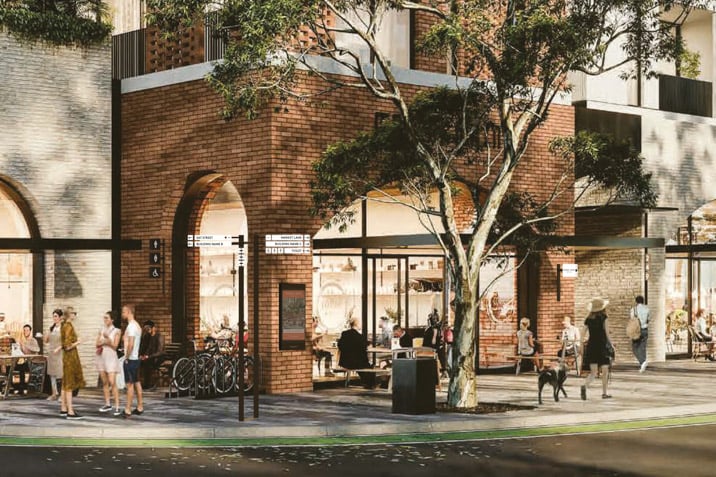 FEATURED SECTIONS FROM: ARCHITECTURE & DESIGN
Form—A Studio, the architectural wayfinding and place curation practice making waves nationally with their unique take on place curation, has had the chance to work on projects that have enhanced the function of wayfinding for architecture in Sydney.
Let's start by defining what is wayfinding
Wayfinding is not a widely discussed topic, it is a practice that doesn't attract a lot of attention. Although it is an essential piece of the puzzle. Wayfinding is the practice of finding your way in a space or environment. It includes interpreting visual cues, signs, maps, landmarks, and other information to determine where you are and where you want to go. By using wayfinding, people can navigate various places like cities or hospitals and reach their destinations more efficiently.
Wayfinding directly influences user experience, safety, and efficiency within spaces. Poor wayfinding can lead to frustration, confusion, and even safety concerns for individuals navigating complex environments. Think for a moment about the importance of an address's visibility or a hospital's directional signage. Recognising the significance of this topic can lead to better-designed spaces that enhance well-being and connection with place.
The term "wayfinding" was coined by American architect and urban planner Kevin Lynch. He introduced the concept in his influential book titled "The Image of the City," published in 1960. Lynch examined the relationship between people and the urban environment, focusing on how individuals navigate and perceive cities. He used the term "wayfinding" to describe the process of understanding and navigating within the urban landscape. Lynch's work and the introduction of the term have had a significant impact on urban design, architecture, and the study of human navigation.
Form—A Studio understands the importance of its practice and the pivotal role they cover when generating a strategy and design. Their methodology takes into account psychology as well as architecture, focusing the initial moment of any project on people and behaviour and the relationship these create with spaces.
Form—A Studio has worked on numerous wayfinding projects in Sydney and through their methodology based on the act of taking care of place, they bring to life the architectural narrative supporting community and the creation of spaces that enhance connectivity, and liveability.
They pride themselves on projects delivered in collaboration with internationally acclaimed architecture firms, including Woods Bagot, a global firm that has 17 studios across six regions, specialising in architecture, interiors and master planning. Form—A Studio and Woods Bagot have now completed four projects together: 44 Market Street, West Village Parramatta, Mason & Main and the acclaimed AURA by Aqualand.
Derek Scholes, Senior Associate Architect at Woods Bagot says, "Woods Bagot places the human experience at the centre of our design process in order to deliver engaging, future-oriented projects that respond to the way people actually use space. With the team at Form—A Studio, we were able to deliver the human-driven design we're after."
Mason & Main
The most recent collaboration between the two design powerhouses is Mason & Main, a vibrant new heart of Merrylands, brought to life by developers Coronation Property. Mason & Main offers smartly designed studio, 1, 2, and 3 bedroom apartments set above an exciting new gourmet dining and fresh food marketplace.
Apartments at Mason & Main are designed to be filled with natural light and maximise indoor-outdoor living, with large balconies and terraces with brick details enjoying vistas to the Blue Mountains and the CBD.
Similarly, when it came time to design the wayfinding and signage for the project, Form—A Studio looked closely at the public plaza and laneway as well as the vibrant neighbourhood that is being created for residents and visitors.
"We wanted residents and visitors to feel they were in an interconnected village where a vibrant community was supported by a tailored wayfinding and informational system," says Benedetta Nissotti, Co-Founder at Form—A Studio.
"The materials we utilised had to reflect the architectural elements of the project, including exposed raw brick used symmetrically and dark geometric framing around retail spaces," she continued.
Form—A Studio wanted to ensure there was a strong story that was told connecting the community to the architecture at Mason & Main.
Construction on the Mason & Main Precinct has commenced, with completion expected in Q4 2024.
https://coronation.com.au/media/https/www.architectureanddesign.com.au/features/comment/form-a-studio-and-woods-bagot-partnership