How in-house design teams can benefit off-the-plan buyers amidst industry uncertainty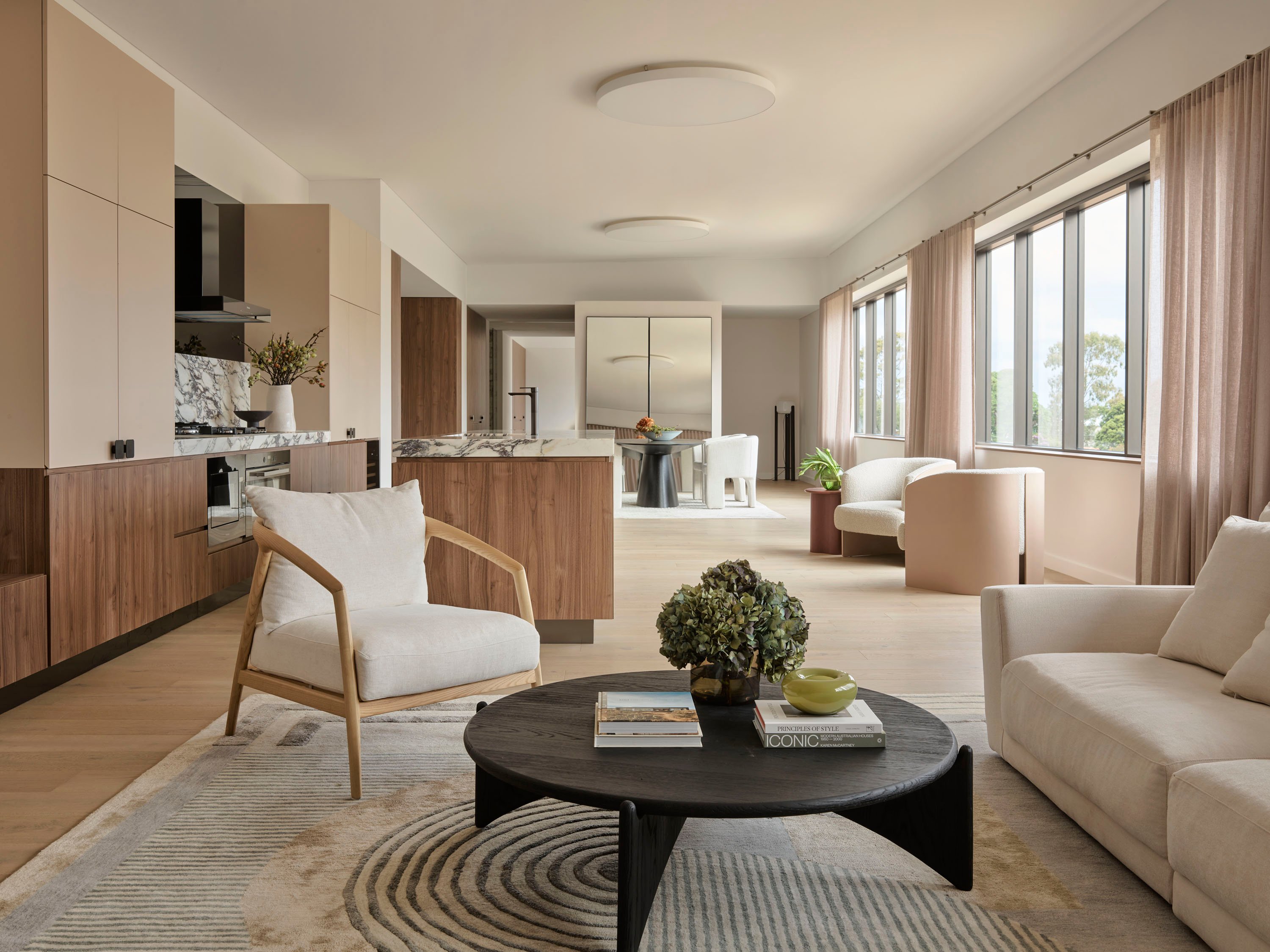 JULY 2022 | AS FEATURED ON URBAN.COM.AU HERE
In a time of building insolvency, increasing material costs, and supply chain issues, off-the​-plan purchasers are demanding greater quality assurance from developers and builders.
While there's no overnight fix for rising construction fees, Sydney-based developer Coronation Property believes investing in new processes and people will provide customers the quality assurance they crave while giving developers and builders a competitive edge in a changing industry climate.
It takes a number of moving parts, and more importantly, moving specialist teams, to create exceptional mixed-use developments with collaboration and communication between in-house teams and external consulting agencies including architects, placemaking specialists, engineers, and subcontractors integral to the success of a project.
Further investing in their fully integrated business model, Coronation Property recently announced the formation of a new in-house design team to bridge the gap between their development teams, construction arm and external agencies.
Anticipating the needs of a changing industry, Coronation Property's new in-house design team, Studio Circle & Co will be integral to the ongoing protection of their customers. The team will ensure the original design intent of projects is carried through from early design concept to construction completion and customer handover.
The quality assurance initiative will see new processes put in place to support compliance with the Design and Building Practitioners Act, with a specific focus on Class 2 mixed-use multi-residential developments.
While many larger publicly listed developers such as LendLease and Mir​vac have been doing this for some time, very few privately owned developers who dominate Sydney's residential market have their own construction arm and in-house design teams.
Studio Circle & Co is led by experienced architect Mona Chao, the former co-head of architecture at apartment giant Meri​ton.
"As a business, we are constantly evaluating opportunities that will better serve our customers and communities," says Chao.
"Having an in-house design team ensures meticulous quality control throughout every phase of the build and allows the business to remain agile in the management and execution of industry regulatory framework," she adds.
Chao says the team is an important cog in the whole process of the development, not just in ensuring design intent is carried through the build.
Chao's team is engaged at the earliest point in the development before the site is even acquired.
They help scope out what is possible with the site, and what the site lends itself to in terms of density of buildings, number of apartments, and ultimately how well the design can fit into the current landscape of the area.
Studio Circle & Co has been supporting the business's growth plans following the announcement of new site acquisitions in Chatswood and Erski​neville, boosting the company's development pipeline to more than $7 billion.
"We collaborate with our acquisition team to test feasibility before a site is acquired which provides the business with confidence to proceed with purchase as a baseline, compliant architectural model has been developed and verified in-house," Chao says.
Studio Circle & Co will collaborate with Coronation Property's award-winning architectural partners to push design boundaries early in the planning process.
"It takes a certain type of person to work with, and for work for Coronation and we're proud of our longstanding relationships. We really demand the best from our chosen collaborators to ensure we are constantly evolving to better serve our customers and communities"
https://coronation.com.au/media/how-in-house-design-teams-can-benefit-off-the-plan-buyers-amidst-industry-uncertainty