How Coronation Property brought light into the contemporary terrace home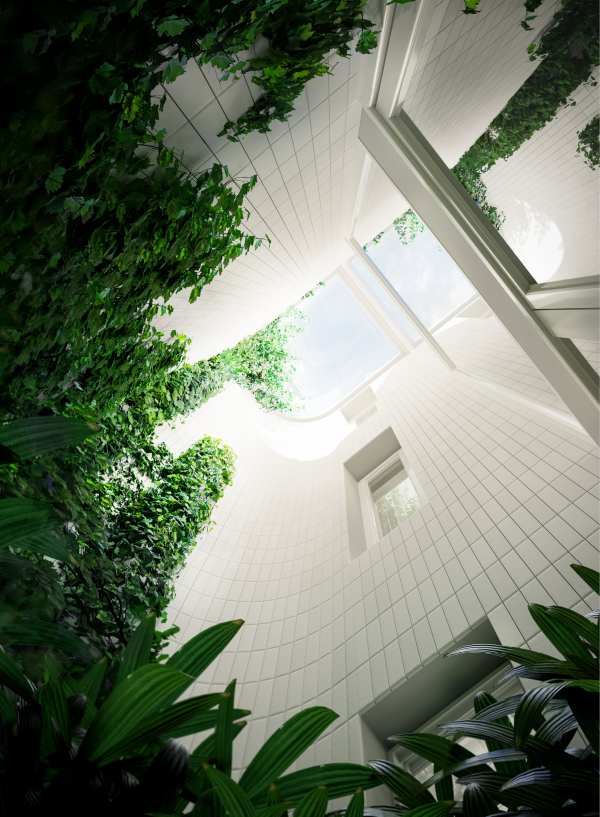 ARTICLE | AS SEEN ON URBAN.COM.AU
Traditionally, natural light wasn't the number one priority in a terraced house. Original wrought-iron balustrades and intricate cornicing were more common and sought after features in some of the earlier terrace home builds which still line the streets of some of Sydney's premier suburbs, dating back over 100 years.
In some of Sydney's inner suburb hotspots such as Surry Hills, Paddington and Darlinghurst, there just wasn't the space to create large homes. Terraces were sandwiched together on small blocks, with little focus on how natural light can be let into the home.
However nowadays, following extensive studies and the well documented benefits to mental health and wellbeing, natural light is now one of the key features buyers want in their homes. Often renovations and reconfigurations of century-old terraces will seek to let in more natural light.
While the sheer definition of a terrace is a house built as part of a continuous row in a uniform style, which almost automatically rules out light streaming in from the side unless it's an end terrace, architects and designers have evolved in their design thinking to create clever ways to let light shine through into the interiors.
Now it's all about skylights and floor to ceiling windows and doors, two key features in Ashbury Terraces, the latest development from the award-winning development group Coronation Property.
The collection of just 59 two and three-storey terraces focuses on natural light and how it connects residents to nature, through both letting light into the home, as well as the surrounding landscaping of the wider Milton Street development.
SJB Director Adam Haddow said he had fond memories of living in a terrace house during his time at university in Melbourne.
"What we've done at Ashbury is to kind of contemporize that and give people the best things of a terrace," Haddow says.
"I think people will be blown away by the opportunities that having a contemporary terrace offer them."
Haddow took a lot of learnings from his own house design, which he says was an experiment, trying things that clients wouldn't let them do on normal projects.
"We took some risks on the way we designed it, and the Ashbury Terraces have learnt from us taking those risks," Haddow says.
"Things that maybe a couple of years ago people would never let us do, we're able to do, like punching a void through the centre of a terrace house to get light and ventilation to the centre.
"Being able to see the sky, being able to capture the breezes, being able to enjoy the views, there's a lot of things taken from the home and put into the new project which I'm really excited about. I'm really excited to see how they translate into terrace typology."
SJB went much further than just skylights and floor to ceiling glass windows and doors. They consciously designed a semi-circular stairwell, which created both a striking design statement and another clever way of allowing sunlight into the lower levels due to its positioning underneath an overhead skylight.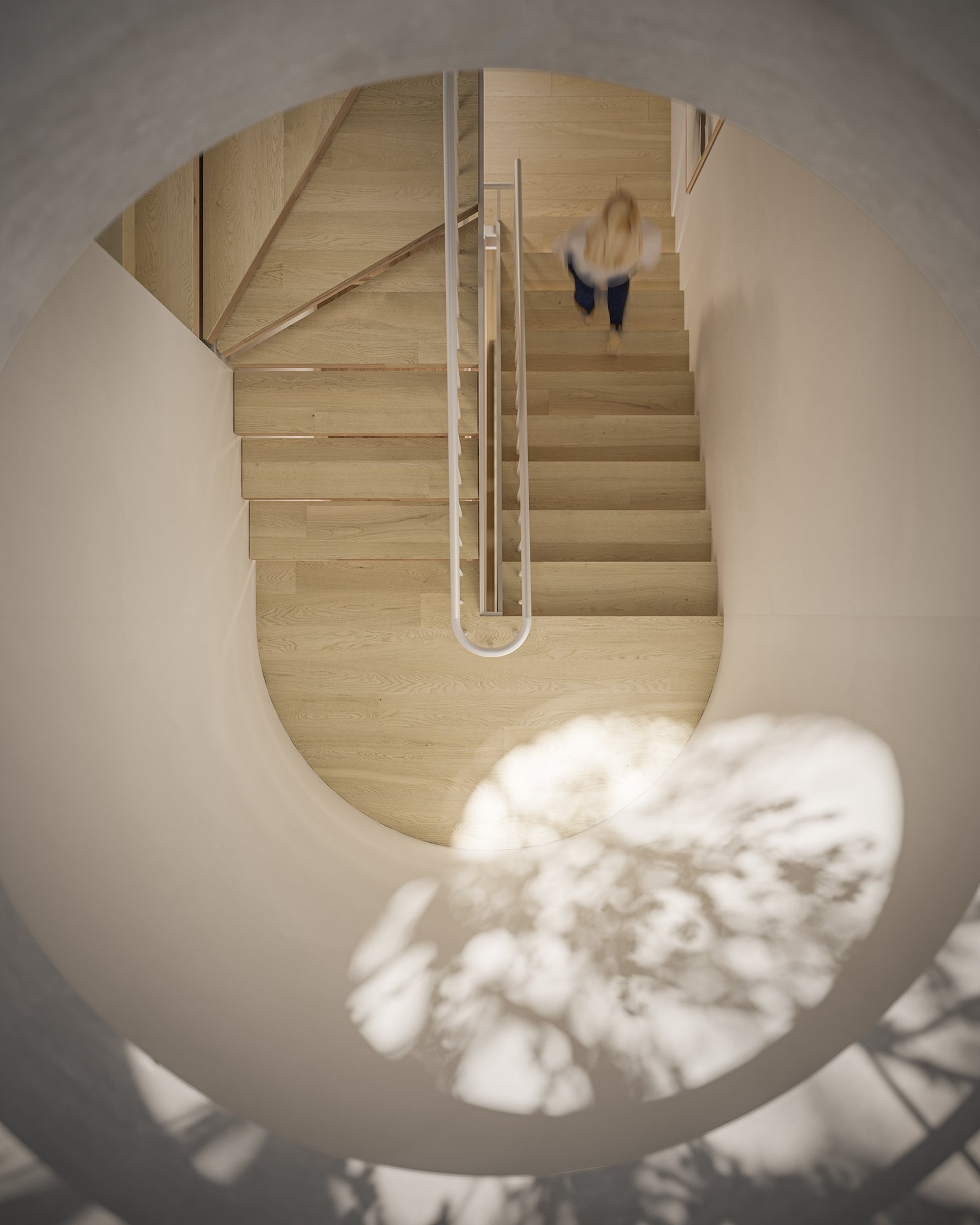 The open plan kitchen, living and dining space on the ground level of each terrace is flanked by floor to ceiling glass windows and doors to let the light in, dappled through the extensive landscaping and planting in the private terrace.
On top of the added benefits to mental health, natural light is now becoming more and more of a demand for house hunters due to the ongoing energy crisis, which has seen energy rise some 140% compared to this time last year. There's also the added benefit of cross ventilation from windows on each level, which acts as both an energy cost saver and a natural light bringer.
Coronation Property recently secured development approval for Ashbury Terraces, which has a display suite with a life-size version of the ground floor living space.
SJB's interior architects have developed two colour palettes directly inspired by the gardens of Ashbury. Buyers will get the choice between the Flora Scheme, which features soft pink and beige tones, and the Fibre Scheme, which has tones of white and grey.
https://coronation.com.au/media/how-coronation-property-brought-light-into-the-contemporary-terrace-home